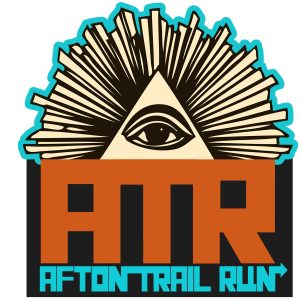 Welcome Runners to the 26th Annual Afton Trail Run!
We are going to keep this email as short as possible since everything you need to know is already on our website https://www.aftontrailrun.com/ (which you should review in its entirety, especially the 25K and 50K race info sections and the AS / Maps / Data page) but below you will find some very important updates and reminders. Please note, that we do not allow switching between distances. Also, if for some reason you cannot make it to the race this year, we will miss you, but there is no need to contact us.
Be sure to LIKE our Facebook page for some entertainment leading up to, during and after the race https://www.facebook.com/aftontrailrun – a great preview of this years race can be found HERE https://www.aftontrailrun.com/afton-trail-run-2019-race-preview/
Date, Location, Packet Pickup and Race Start:
Saturday July 6th, 2019 – Afton State Park, MN
6959 Peller Ave S, Hastings, MN 55033 – Directions https://goo.gl/maps/6YyiWKgN1442
50KM Race Start 6:30AM (Packet Pickup from 5:00AM to 6:15AM)
25KM Race Start 7:30AM (Packet Pickup from 6:00AM to 7:15AM)
* Note that packet pickup is in the Visitors Center and the bag drop (for warmups / gear for after the race) is near the start / finish line and so are the toilets.
VERY IMPORTANT! ALLOW EXTRA TIME TO PARK AND RIDE SHUTTLE TO CHECK-IN AND RACE START | PLEASE CARPOOL | WARMUPS:
Due to an infrastructure project on their lower property, the normal overflow parking lots that Afton Alps Ski Area generously allows us to use for the Afton Trail Run will not be available for the 2019 race. We will be using an alternate parking lot on Afton Alps property that will require us to shuttle runners and spectators a short 2 miles to (and from) the race start / finish area. Some 50K runners, and all 25K runners, along with spectators should expect to park in this lot and take the shuttle bus. Flaggers will either direct you into the State Park or to the overflow parking lot. We will have a formal bag-drop setup near the start / finish area so participants can securely drop their warm-ups or personal items that they would like for after the race – please make sure your belongings are in a waterproof bag, we will have supplies to mark your bags. Additionally, due to the ongoing closure of Fort Snelling State Park due to flooding and generally increased state park use, Afton State Park is having one of its busiest seasons on record and parking has been near capacity every weekend. We ask that all participants find at least one (but preferably more) people to carpool with, so that not only racers, but the general public can share and enjoy the park as well on race day. Please do not dismiss this request / please do everything in your power to carpool! Shuttles will run from the overflow parking lot from 5:30AM until 7:00AM – you should plan to park absolutely no less than 45 minutes before the start of your race in order to have time to check-in, drop a bag, and use the restroom. Return shuttles will depart the race finish at least every 30 minutes starting at 7:30AM until the end of the race. Please see the map / diagram HERE https://www.aftontrailrun.com/2019-afton-trail-run-parking-plan-all-runners-must-read/ – We thank you for your understanding and for taking the time to plan in accordingly. Our collective flexibility and graciousness as a community is what allows us the privilege of being able to host our race at Afton State Park each year.
ROAD CONSTRUCTION SEASON AND KNOWN CLOSURES / DETOURS:
We are currently aware of one major road closure / detour near that park that will have an effect on some participants traveling to the race – please allow extra time for road work / construction projects. Highway 95 / Manning Avenue is closed from Highway 61 to 70th Street, this closure and associated detour should only affect those coming from the South / Southwest – Hastings and beyond. Be sure to plan ahead.
Parking Fees / State Park Pass:
A Minnesota State Parks pass is required to park in the state park, but not at Afton Alps. Please support our great Minnesota State Park System by purchasing an annual State Park pass. You can purchase an annual permit in advance by phone by calling 1-888-MINNDNR (as the guard shack will not be open upon your arrival to the park race morning). You can also stop by the guard shack on your way out of the park and pay your day permit fee or even better purchase an annual pass (the guard shack will not be open in the morning). Follow this link for more details. http://www.dnr.state.mn.us/state_parks/permit.html By purchasing a park pass you not only support the entire state park system, you also increase the dollar amount that we are able to donate to the park as the Afton Trail Run is required to pay for every vehicle that does not have a state park permit (state park staff takes a count of all vehicles without a permit).
Race Number Assignments & Chip Timing:
Race / bib numbers have been assigned, KNOW YOUR RACE NUMBER at packet pickup on Saturday morning – you can find the list of assignments HERE http://www.aftontrailrun.com/2019-bib-assignments/ Your timing chip will be affixed to your race number / bib – you must wear your bib on the front of your body and must not fold or crumple your number – this will break your timing chip and your time will not read when you cross the finish line. There is space on the back of your race bib for your to write in emergency contact information and known medical conditions.
Safety and DNF Procedure:
It is usually HOT for this race, you should be carrying a water bottle or hydration pack and be taking in sufficient electrolyte replacement. If you cannot finish the race you must report to / notify an Aid Station Captain or HAM Radio Operator – ask for them at any aid station or at the finish line.
Trail Markings:
We do not block off trails that you are not supposed to go down, this is a public park and we cannot close off trails – instead, we mark the route you are supposed to take with fluorescent-orange survey flags and arrows, which will always be on your left hand side (except in one short stretch of two-way traffic where they will be on both sides – there will also be course marshals in this area) – trail running is "heads up running" pay attention and you will navigate the course without issue. For your reference a course map can be found https://www.aftontrailrun.com/maps-and-data/
Results and Race Day Coverage:
Results will be posted https://results.chronotrack.com/event/results/event/event-49446 in real time as you cross the finish line! Race day coverage will be done on our Facebook page HERE https://www.facebook.com/aftontrailrun/
Awards and USATF Minnesota Association Championship Races:
Due to the long gap between the first and last age group winners coming in we do not do an official awards ceremony but try to find or call up all award winners shortly after crossing the finish line, if we don't find you right away and you see you were 1st in your age group / division please do not be bashful and let us know before you take off. As a reminder the Afton Trail Run 25KM is this years USATF-Minnesota Trail Championship race more information can be found HERE https://www.aftontrailrun.com/usatf-minnesota-championship-race/
Cool Stuff For Sale:
We will have all kinds of Afton and RSR t-shirts, sweatshirts, stickers, posters, hats and wraps (like a Buff) for sale before and after the race, plan to buy at packet pickup if you want your choice, otherwise we will have the items available at the finish line until about 3:30PM CASH or CHECK only. You can see an example of the offerings HERE https://photos.app.goo.gl/WwRPP1nwcFo6JV1F7
In Closing:
We will have 200+ incredible VOLUNTEERS helping you on race day, be sure to say thank you when you see them! Please check out all of our awesome SPONSORS and support them as they do such a great job supporting us! After your cross the finish line and receive your awesome MEDAL please be sure to stay and enjoy our picnic, we will be serving burgers, veggie burgers and sides (please note that this is for registered runners only).
Need to Contact Us?
Please keep in mind that if you contact us within two days of the race we may be slow to reply since we are marking trails, hauling equipment etc. We are looking forward to another great year at the Afton Trail Run! Run Wild, Be Free!
Thank You,
John Storkamp
Race Director
racedirector@aftontrailrun.com