Sponsors are the lifeblood of our event that provide critical financial support.  Click on the sponsor logos below to learn more and please, if possible support them with your dollars and / or drop them an email and thank them for supporting our event.  If you are interested in becoming a sponsor you can learn more HERE.

RunMN is a specialty running retailer located in Burnsville Minnesota. RunMN is owned and operated by local running legend and one of the nicest guys you will ever meet, Kelly Mortenson!  Kelly employs some of the areas most experienced runner's (off all ages and abilities) to help you in making the best running shoe and apparel choices. Please stop and shop at RunMN and support a wonderful shop that supports the Afton Trail Run!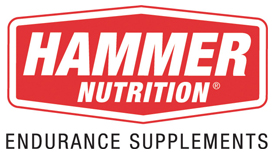 With us and many other Minnesota ultra's since the beginning – Hammer Nutrition's ongoing gererosity has earned them our unwavering loyalty and support. Thank you Hammer Nutrition for everything that you do for our events. You may think that honest, customer-first businesses selling legitimate products have become extinct. Hammer Nutrition is a refreshing exception – No hype, just great products and service. Our longevity, sterling reputation and devoted following amongst serious endurance athletes is unrivaled in the marketplace for four reasons: 1.) Extremely effective products, 2.) Superlative customer service, 3.) Volumes of free knowledge, 4.) Unlimited access to our experts. Since 1987, our passion has been helping serious endurance athletes like you reach their highest levels of athletic performance and physical health safely, naturally, and legally, one completely satisfied client at a time. Twenty years later, this is still our top priority. Hammer Nutrition has always been a huge supporter of the Afton Trail Run, we are all big believers in Hammers products and grateful for their support, year in and year out.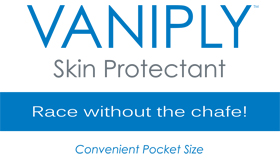 PSI is proud to be a sponsor of the Afton Trail Run. Vaniply Ointment/Skin Protectant was specially formulated to help prevent and relieve chafed skin associated with sports activities such as running or bicycling. It forms a protective barrier which helps to retain the skin's natural moisture. It spreads easily, is non-greasy, and long-lasting. Convenient 10g pocket size tubes will be provided in your race packet and 2.5 oz tubes will be at each aid station. Our mission is to provide products that are superior in quality, effectiveness and value for people with sensitive skin. Our skin and hair care products are free of fragrance, masking fragrance, dyes, lanolin, parabens, and formaldehyde. All products are gluten-free. Be sure to check out our other product lines: Vanicream, Free & Clear, and RoBathol.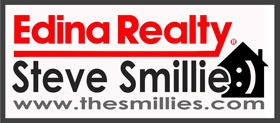 Steve has been known to say that he is just a "so-so" runner but a pretty good realtor, we think both of these comments are extremely understated! Steve has been running some pretty good times on the trails over the last couple of years and at the same time has tons of happy customers, many of whom are runners! We like doing business with runners – they are the type of people who follow through. Having sold over 450 homes in last 13 years throughout the Twin Cities and Western Wisconsin – if you are in the market or looking to sell, get to know Steve on the trails and we are sure he will be your guy.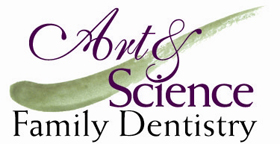 If you're looking for gentle, courteous and friendly dentists we are here to serve you and your family. Our dentists, Dr. George Kinney, Dr. Thomas Musser and Dr. Renee Kinney, provide families throughout the St. Croix Valley and St. Paul, MN area with the full range of general and cosmetic dental services for every age and dental need. Dr. Renee Kinney is a trail runner and Nordic skier and excited to be a sponsor of the ATR. We are available and eager to answer any dental questions you may have. We invite you to contact us by email or by phone with your dental questions or concerns. We are here to help you. 651-739-1894 www.artsciencedentistry.com Part of our commitment to high-quality, personalized patient care includes providing you with information to make well-informed decisions about your oral health care needs. Our entire dental team is dedicated to providing you with an outstanding dental experience and the gentle and personalized care that you deserve.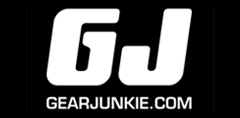 For very simple sports, trail and ultrarunning can be fairly gear intensive that is why we could not be more excited to have partnered with GearJunkie.com!  GearJunkie.com, launched in 2006, is a top online publication for product reviews and news in the outdoors world. The site contains thousands of pages of content — gear reviews, news, travel and adventure stories, a video section, photo galleries, and giveaway contests.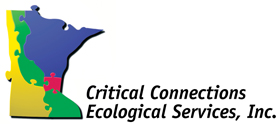 CCES owners and local ultrarunners Jason and Amy Husveth have been long time supporters of Minnesota trail / ultra-running and the Afton Trail Run. We thank Jason, Amy and CCES for providing detailed course mapping / modeling for the Afton Trail Run. Critical Connections Ecological Services (CCES) is a natural resource and ecological restoration consulting firm based in Marine on Saint Croix, Minnesota. The company was originally incorporated in 2000, with the goal of providing the highest quality scientific expertise and innovative environmental solutions to local municipalities, state and federal government agencies, and select private clientele. CCES provides a number of environmental services including large-scale natural resource inventories, greenway and open space planning and design, land cover mapping, focused botanical inventories, rare plant surveys, natural community restoration design and implementation, wetland delineations, wetland mitigation design and monitoring, and technical/scientific report writing. Furthermore, we excel at integrating detailed natural resource field data into GIS, CAD, and database software applications, enabling our clients to make cost effective and ecologically sensitive land use and land management decisions.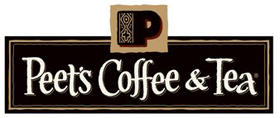 The Afton Trail Run thanks Peet's Coffee for all of the wonderful coffee and all of the wonderful support over the years!  Peet's Coffee & Tea is a specialty coffee roaster and retailer. Founded in 1966 by Alfred Peet (1920–2007) in Berkeley, California as "Peet's Coffee, Tea & Spices", Peet's is especially known for its strong, dark roasted coffee, including its Major Dickason blend. Hands down, some of the finest coffee anywhere!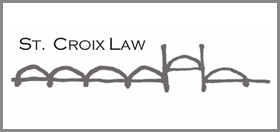 We thank St. Croix Law and Joel Button for their support of the Afton Trail Run! The St. Croix Valley is a special place to live, raise families, do business, and prosper. Superb legal guidance is a valuable component of assuring the continuity of our interests and assets. St. Croix Law provides such legal guidance for anticipated and unexpected matters. Our sense of community is a major benefit of living in this area. The importance of discretion, trust, integrity, and accountability are perhaps higher in our lives. St. Croix Law recognizes the value of legal counsel that knows you professionally as a client and treats you as a neighbor.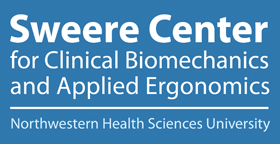 The Sweere Center Biomechanics and Human Performance Assessment Laboratory has one of the few 3-D Gait Analysis capabilities in the country.  Forces and angles are measured at the ankles, knees, hips and pelvis. As a runner, you'll benefit from knowing both the kinematics (joint angles) and kinetics (forces and moments) of your gait in three dimensions which can reveal subtle but significant issues in your running gait.  You will be provided a report and follow up visit to implement corrective strategies, including strengthening, flexibility and/or motor control drills. Visit the Sweere Center HERE.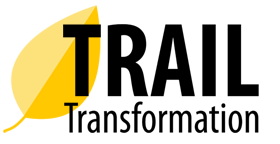 Trail Transformation is a coaching  service aimed at providing you with the framework to reach your highest potential and will help you become the best trail runner you can be.  Coach Jake Hegge's background in Exercise and Sport Science and Physical Therapy allows him to address the physiology, running mechanics, injury prevention,  periodization, nutrition and psychology of running.   Jake will  tailor your training program to your individual needs, while minimizing the risk of injury. Your training program will include expert advice and guidance throughout your trail running journey, wherever it may take you.  Jake enjoys coaching runners of all abilities and can coach for any distance.  In addition to being a Doctor of Physical Therapy with a B.S. in Exercise and Sport Science, Jake has run (and won) many ultramarathons around the Upper Midwest.  You can learn more at http://www.trailtransformation.com/