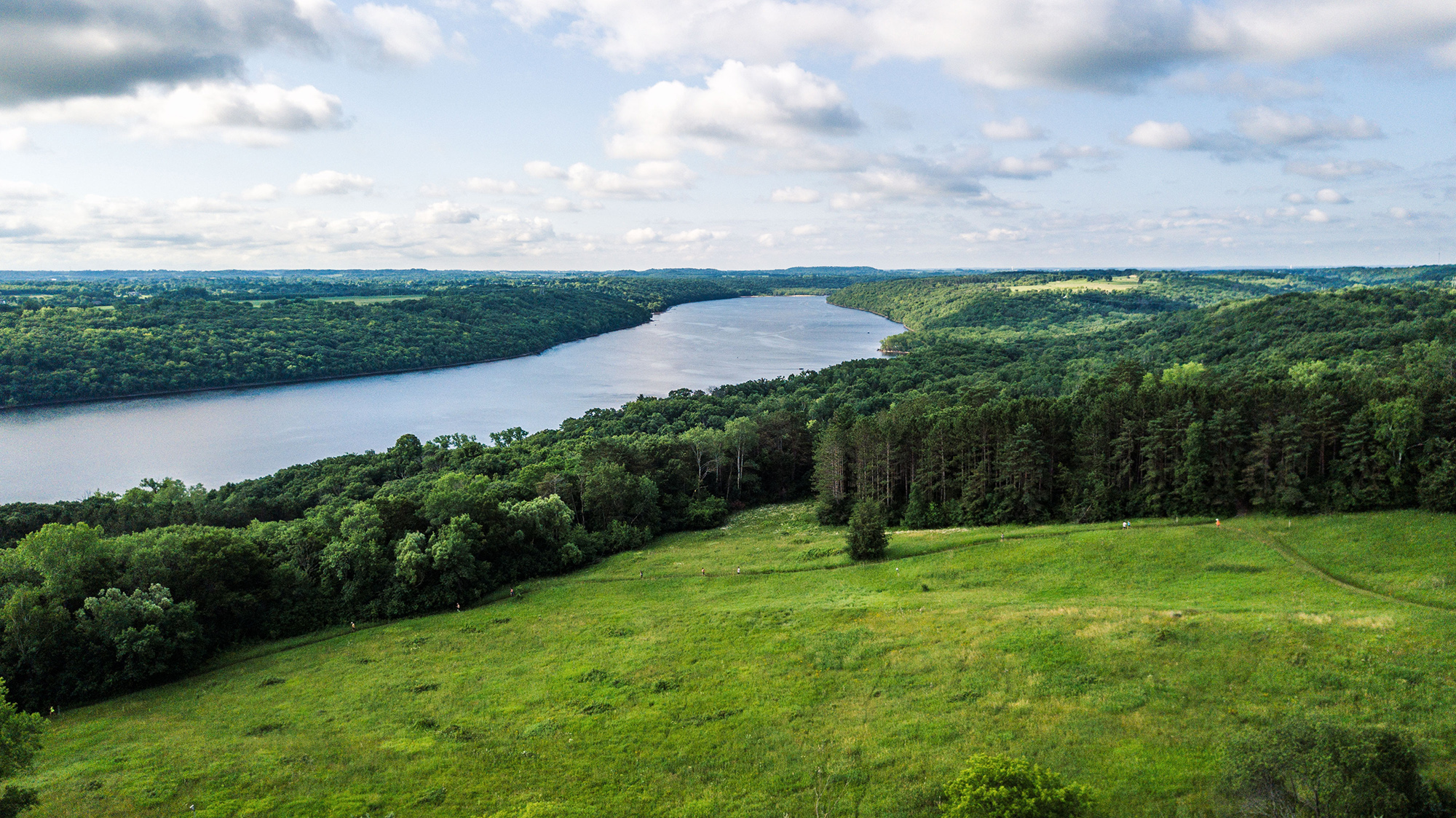 The Afton Trail Run is a challenging and scenic trail race featuring 25KM and 50KM distances. The race was established in 1994 and annually draws runners from several countries, 25+ states and hundreds of Minnesota cities.  The race takes place entirely within the borders of Afton State Park just outside of Hastings Minnesota.
The race consists of a hilly 25K loop (two loops for the 50K), winding through the state park's trail system. The race is held 100% off road, primarily on very runnable and not overly technical minimum maintenance gravel service roads and double and single track trails. There are 7 long climbs per loop, rising from the river valley and down again with a good mix of rolling and flat terrain between the hills.
Afton State Park lies on a glacial moraine, scribed with deep ravines running down to the St. Croix River. The 169 mile St. Croix River was one of the original eight United States rivers to have significant portions placed under protection by the National Wild and Scenic Rivers Act of 1968.  Within the park, sandstone outcrops have been exposed in some of the ravines. The vertical drop from the blufftop to the water is just over 300 feet. A few patches of remnant prairie survived the decades of farming that took place on the blufftop. Today the former fields are being restored to prairie and oak savanna. The ravines leading down to the riverbank are thickly wooded with oak, aspen, birch, and cherry.
The Afton Trail Run makes an annual financial donation to the state park ( in the neighborhood of $60,000.00 as of 2022 ) and its organizers, volunteers and runners volunteer in the park, maintaining trails and doing invasive species removal / restoration and more.
The Afton Trail Run is organized by Rocksteady Running and directed by John Storkamp. Rocksteady Running produces several trail and ultrarunning races in the state of Minnesota. Our races are put on by longtime trail and ultrarunners. Our focus is on sustainability, runner safety, runner experience and giving back to the trail, parks and communities where our events are held. Our mission is to create experiences that facilitate connection.​ All credit is due to our army of volunteers and our wonderful Minnesota trail running community.
Photo Credit: Fresh Tracks Media