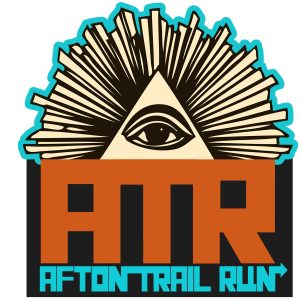 Welcome Runners to the 25th Annual Afton Trail Run!
We are going to keep this email as short as possible since everything you need to know is already on our website https://www.aftontrailrun.com/ (which you should review in its entirety, especially the 25K and 50K race info sections and the AS / Maps / Data page) but below you will find some important updates and reminders. You should also checkout and LIKE our Facebook page for some entertainment leading up to, during and after the race https://www.facebook.com/aftontrailrun – a great preview of this years race can be found HERE https://www.aftontrailrun.com/afton-trail-run-2018-race-preview/
Date, Location, Packet Pickup and Race Start:
Saturday July 7th, 2018 – Afton State Park, MN
6959 Peller Ave S, Hastings, MN 55033 – Directions https://goo.gl/maps/6YyiWKgN1442
50KM Race Start 6:30AM (Packet Pickup from 5:00AM to 6:15AM)
25KM Race Start 7:30AM (Packet Pickup from 6:00AM to 7:15AM)
*Please know your bib number at packet pickup – see below.
ROAD CONSTRUCTION SEASON AND KNOWN CLOSURES / DETOURS:
We are currently aware of two road closures / detours that will have an effect on some participants. Please allow extra time for road work / construction projects. Manning Avenue is closed from Bailey Road to 70th St / Co Rd 22. Military Rd through Cottage Grove is closed between Jamaica Avenue to Keats Avenue. You can Google each closure to find an alternate route.
ALLOW EXTRA TIME TO PARK AND WALK TO CHECK-IN / START:
Parking is limited! Please carpool if you are able. There is no parking allowed on the side of the road within Afton State Park. Parking must be in designated spaces only. Additionally, a block of spaces within the park will be saved for non-race-related park users. Parking within Afton State Park will be on a "first come, first served" basis. Once all of the parking spots allotted for the trail run within Afton State Park have been taken, racers will be directed by a flagger to enter Afton Alps Ski Area via Peller Ave South. You will follow signage to park in the Afton Alps Meadow Chalet parking lot which is at the very end of the road. After you park, additional signage will direct you to walk 1/4 of a mile up to Packet Pickup and the Start / Finish Area. * Be sure to allow for plenty of extra time to park and walk to the start of the race! Google Maps Directions HERE https://goo.gl/maps/EKNdRcrRovR2 and a diagram / maps can be found HERE https://www.aftontrailrun.com/maps-and-data/ (scroll down the page)
Warm-Ups:
If you park in the Afton Alps / overflow lots you may not have time to get back down to your vehicle before the race start, there will be a row of tents adjacent to the finish line where you will be able to leave warmups, race shirt, etc. You will check your bag in and out with volunteers after you've labeled them with your name and race number. We discourage leaving items of value in your bags. Though your bags will be under tents, they will not be protected from any potential weather. You can either bring your own bag or use the small plastic bag provided to you at check in.
Parking Fees / State Park Pass:
A Minnesota State Parks pass is required to park in the state park, but not at Afton Alps. Please support our great Minnesota State Park System by purchasing an annual State Park pass. You can purchase an annual permit in advance by phone by calling 1-888-MINNDNR (as the guard shack will not be open upon your arrival to the park race morning). You can also stop by the guard shack on your way out of the park and pay your day permit fee or even better purchase an annual pass (the guard shack will not be open in the morning). Follow this link for more details. http://www.dnr.state.mn.us/state_parks/permit.html By purchasing a park pass you not only support the entire state park system, you also increase the dollar amount that we are able to donate to the park as the Afton Trail Run is required to pay for every vehicle that does not have a state park permit (state park staff takes a count of all vehicles without a permit).
Race Number Assignments & Chip Timing:
Race / bib numbers have been assigned, PLEASE KNOW YOUR RACE NUMBER at packet pickup on Saturday morning – you can find the list of assignments HERE http://www.aftontrailrun.com/2018-bib-assignments/ Your timing chip will be affixed to your race number / bib – you must wear your bib on the front of your body and must not fold or crumple your number – this will break your timing chip and your time will not read when you cross the finish line. There is space on the back of your race bib for your to write in emergency contact information and known medical conditions.
Safety and DNF Procedure:
It is usually HOT for this race, you should be carrying a water bottle or hydration pack and be taking in sufficient electrolyte replacement. If you cannot finish the race you must remove your bib number and turn it in to a HAM Radio Operator – ask for them at any aid station or at the finish line – failure to do so will be grounds for a ban from future editions of the race.
Trail Markings:
We do not block off trails that you are not supposed to go down, this is a public park and we cannot close off trails – instead, we mark the route you are supposed to take with fluorescent orange survey flags and arrows which will always be on your left hand side (except in one short stretch of two-way traffic where they will be on both sides – there will also be course marshals in this area) – trail running is "heads up running" pay attention and you will navigate the course without issue. For your reference a course map can be found https://www.aftontrailrun.com/maps-and-data/
Course Changes:
The old Campground Hill that we ran down and into Aid Station 3/4 has been permanently closed and we will be using the new Campground Hill trail that was built by long-time Afton Trail Run runners and volunteers! You can read an article about this massive undertaking HERE – there is also a short section of trail when you leave Aid Station 5 that is temporarily closed for the nesting Kestrel's – the very short reroute will be very clearly marked.
Results and Race Day Coverage:
Results will be posted https://results.chronotrack.com/event/results/event/event-39135 in real time as you cross the finish line! Race day coverage will be done on our Facebook page HERE https://www.facebook.com/aftontrailrun/
Awards and USATF Minnesota Association Chapionship Races:
If you think you won your age group please do not leave without your award! Due to the long gap between the first and last age group winners coming in we do not do an official awards ceremony but try to find or call up all award winners shortly after crossing the finish line, if we don't find you right away and you see you were 1st in your age group / division please do not be bashful and let us know before you take off. As a reminder the Afton Trail Run 25KM is this years USATF-Minnesota Trail Championship race more information can be found HERE https://www.aftontrailrun.com/usatf-minnesota-championship-race/
Cool Stuff For Sale:
We will have all kinds of Afton and RSR t-shirts, sweatshirts, stickers, posters, hats and wraps (like a Buff) for sale before and after the race, plan to buy at packet pickup if you want your choice, cash and check only.
In Closing:
We will have 170 awesome VOLUNTEERS helping you on race day, be sure to say thank you when you see them! Please check out all of our awesome SPONSORS and support them as they do such a great job supporting us! After your cross the finish line and receive your awesome MEDAL please be sure to stay and enjoy our picnic, we will be serving (for registered runners only) burgers, veggie burgers and sides (please note that this is for runners only).
Need to Contact Us?
Please keep in mind that if you contact us within two days of the race we may be slow to reply since we are marking trails, hauling equipment etc. We are looking forward to another great year at the Afton Trail Run! Run Wild, Be Free!
Thank You,
John Storkamp
Race Director
racedirector@aftontrailrun.com
​
A huge thank you to all of our sponsors!