Monday July 8th, 2019
TO: 2019 Afton Trail Run Volunteers
Dear Friends,
My good friend Jason is pretty well known for telling it like it is. He rarely sugarcoats anything, a trait that I usually like (when his words are ones that I want to hear) and sometimes dislike (when they are not). The point is, if he bothers to say it, it typically carries some weight with me. I got a text from Jason on Sunday… "I think that was the best ATR yet." After a tiring weekend I busily responded, acknowledging our fantastic team of volunteers of course, and thanking him for his contributions to the race again this year. Then his words started to sink in a bit. That was a bold statement. Afton has been around since 1994. Jason has been around the Minnesota trail / ultra scene since the late 90's and has run a lot of Afton's, volunteered at just as many and does not go out of his way to blow sunshine up my ass. Could that really be, that this was the best one, after all the great years we've had? If so, what could have made this one the best yet? Then it dawned on me, Jason was just observing what I have been seeing for awhile and wrote about after this years Superior Spring Trail Race.
"I do not necessarily believe that great leaders are born or chosen – I believe that great leaders emerge. Each year that passes, I notice that there are fewer and fewer tasks that require my direct intervention on race weekend, this is a wonderful thing. What this means is that within our core group, those that have gained knowledge and experience over several years, are also taking ownership of their position and in turn the Superior Spring Trail Race (insert Afton) itself. This is what I always preach… it is YOUR race! So many of you commit yourself year to year, work to cultivate a thorough understanding of the event and as a result intuitively know what needs to be done – we are infinitely better for it. My challenge to you is to help build on this. Commit now to the same position / tasks next year and when I put out the call for volunteers next year, tell me "I've got this handled, I know what to do" and let's keep this thing going."
Sometimes I wonder how long we can keep the band together, heck sometimes I even worry about it – because nobody wants a good thing to end. Obviously, it can't be forever, but in the interim I will keep fighting let hell to keep you all coming back so we can keep making this beautiful music. And, why? Why is it so important? I will simply close with this single picture. YOU make experiences and moments like THIS possible.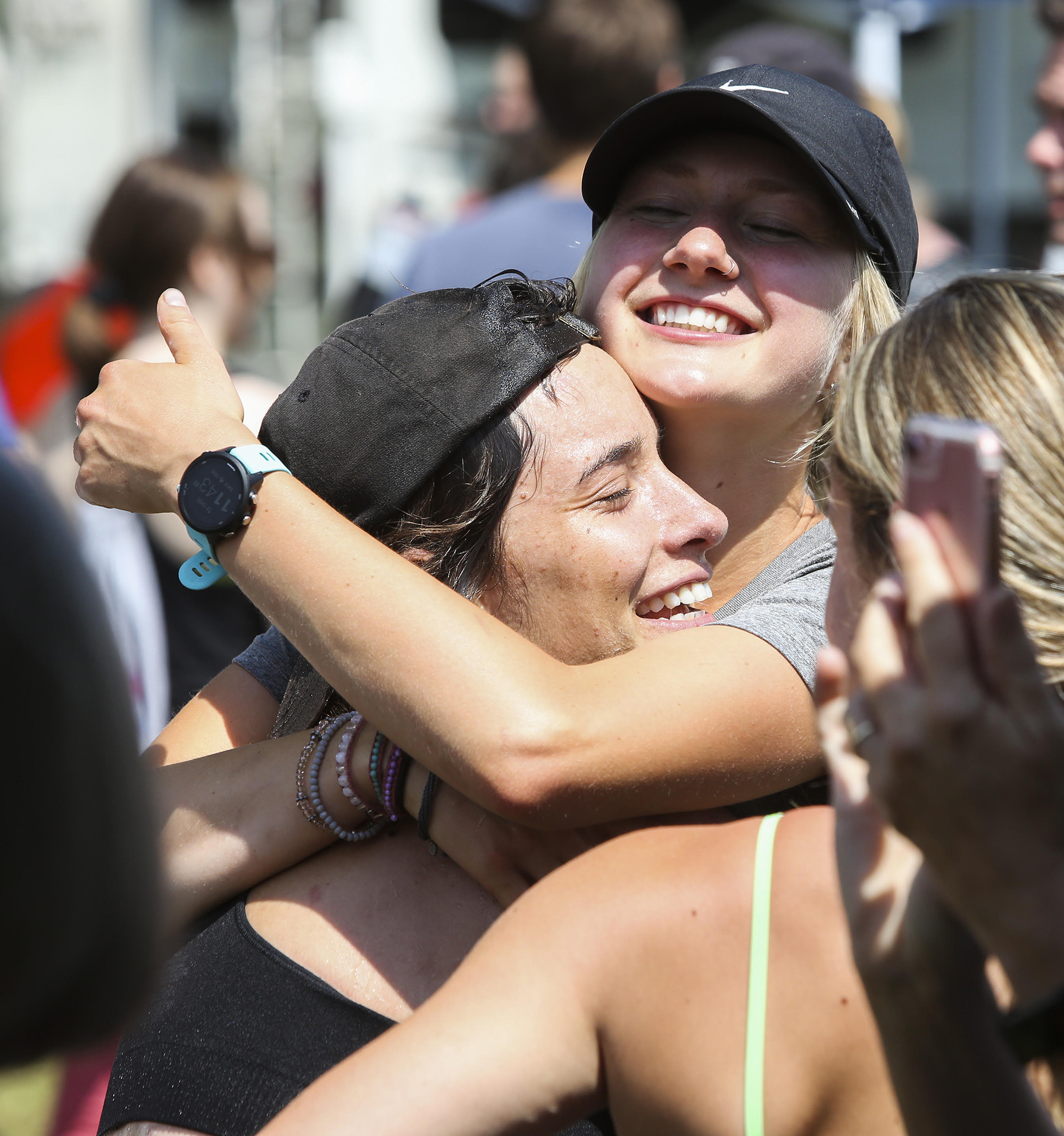 Photo Credit – Chad Richardson
As always should you have any comments, questions, concerns, complaints or compliments, I am always available.
Gratefully,
John Storkamp



Race Director
Afton Trail Run